korang dah tengok running man lum.
aku rase
pecinte
setie
cite
korea ni mesti tau.
dah sebulan aku kenai, melekat kot.
series yang gune produser same ngan family outing.
dolu dolu aku tak sempat nak tengok family outing puas2.
harddisk pon asek penuh je.
sambil2 lepak bilik mereka2, sambil layan family outing.
running man ni same konsep je dengan family outing.
tapi die buat 1 hari aje.
start cite je dah leh start gelak.
seswai beno la jadi penghilang stress.
yang pasti, yo jae suk ngan kim jong kook wajib ade. =D
family outing

yo jae suk n kim jong kook
song ji hyo, the only female in the series
song joong ki, left the RM episode 41. sob sobbb.. paling comei lak tu.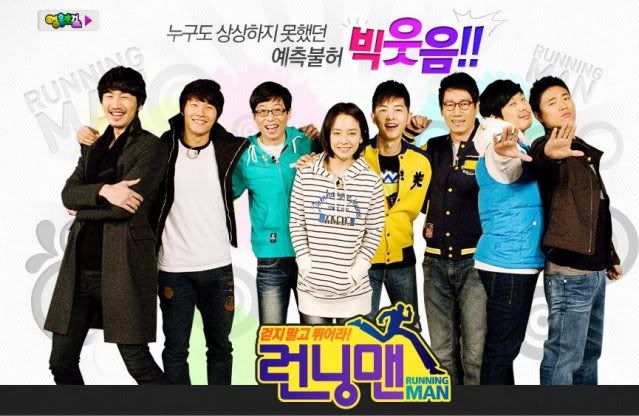 the hensem2 boy n girl. haha

kalu nak tengok, leh la tengok kat isubs-squad
adoi, x sabo nak balik umah nak tengok lagi. wehee..